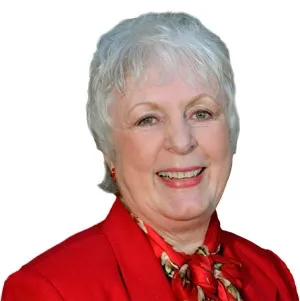 I am a woman in recovery; I have over 36 years of sobriety from alcohol and prescription drugs, and from my former husband's infidelity. Moreover, I grew up in a family of addiction.
I have been a Christian since February 1971, and my faith has grown and my relationship with the God of my understanding has deepened into a sustaining faith. I credit God for my sobriety. However, my commitment to my clients is to help you find the God of your understanding to guide you in your recovery journey. I am a therapist who is a Christian; I am not an evangelist.
Both my personal and professional journeys inform my work with those in recovery and as a "wounded healer". I find great satisfaction in helping others along their road. Giving away what I have been given continues to motivate me.
I have been privileged to be a consultant to the HopeQuest program offered by Venture Christian Church in San Jose since 2016. The Warriors program is for men struggling to be free from sex addiction and the Journey program is for women in relationship with sex addicts. Both programs have grown and are guiding the participants in their journeys of healing and hope.
I have been a licensed Marriage and Famiy Therapist (LMFT) in the State of California since 1997. I am also a Certified Sex Addiction Therapist and a Certified Addiction Specialist (drugs, alcohol and sex). I have been teaching, training and supervising therapists who wish to learn about addiction treatment. I have spoken at numerous venues around the San Francisco Bay Area and beyond.
In 2004 I founded a non-profit, the Addiction Recovery Center, in San Jose CA where we offered a two-year intensive program for sex addicts, partners and couples. The Center closed in 2018.
I earned my masters degree at the Biblical Seminary in Fresno CA, and my doctorate at Fuller Theological Seminary in Pasadena CA. I wrote my dissertation on codependency.
I created a workshop on how to apply the Serenity Prayer to one's life and a workbook from that workshop. In these turbulent times making the Prayer personal offers a connection to God who can keep us stable. See below for more information on how to order.